Café Femenino combines specialty coffee with social change for women.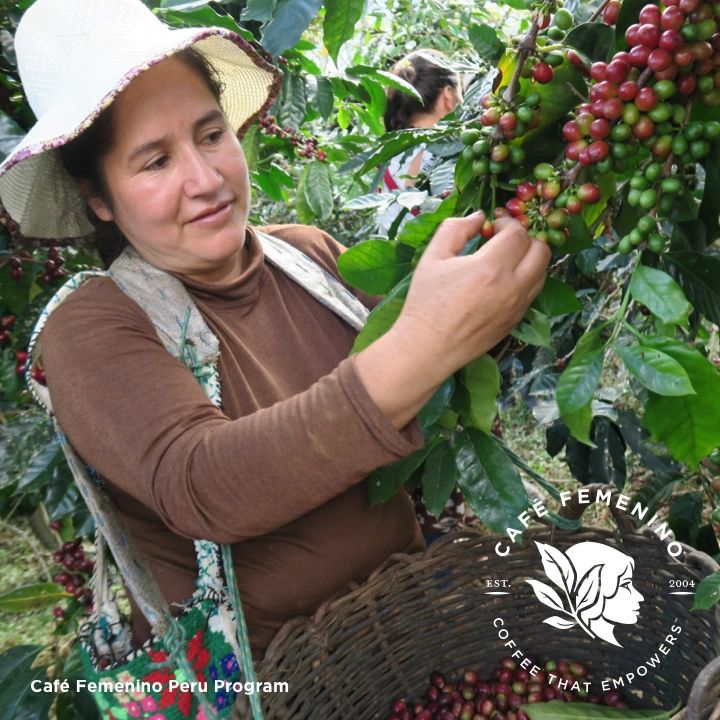 We at Elpida Cafe & Roastery are proud to join the women farmers of the Café Femenino program! We stand with these courageous women who fight for the credit they deserve and the voice they need to fight inequality. Café Femenino provides high-quality coffee beans that come with a one-of-a-kind support for women farmers across the world. Café Femenino disrupts the traditional economic system by paying women directly for their work, giving them the opportunity to take on leadership roles in their cooperative, and providing them with the title to the land on which they farm.
Women farmers have always been essential to the coffee industry, but they haven't always received financial control or decision-making power. In 2004, a group of 464 women farmers in northern Peru decided to change this dynamic by separating their coffee production from men's. Their coffee cooperative CECANOR joined their commercial partner Organic Products Trading Company (OPTCO) to create Café Femenino—a program dedicated to supporting social justice and empowerment for women coffee producers worldwide.
OPTCO's mission is to support coffee producers by providing market access, in addition to collaborating on development projects, gender equality initiatives, harvest finance and quality improvement programs.
The Café Femenino program has since partnered with women coffee farmers in remote, poverty-affected regions across the world to provide them with fair pay, better opportunities and a stronger voice within their communities. Café Femenino has grown steadily over the years—spreading out from Peru to include women coffee farmers in Bolivia, Brazil, Colombia, the Dominican Republic, Guatemala, Mexico, Nicaragua, Rwanda and Sumatra.
"With Café Femenino we have the opportunity to connect coffee drinkers to the many women in coffee producing communities working hard every day producing this beautiful coffee. Many of the women live in poverty with very little economic hope for their children, and especially their daughters," said Connie Kolosvary, Director of the Café Femenino Program at OPTCO. "When consumers connect with these women who are fighting for a better life for themselves and their communities, the more positive change these women can enact to give their children a better opportunity to succeed."
Café Femenino Foundation provides funding to support grant requests from women in coffee producing regions around the world. Foundation volunteers work throughout the year fundraising for projects that directly help women and their families.
To further our impact, starting Sunday February 9th, we, at Elpida Cafe & Roastery, will be donating $1 from every bag of coffee sold, which has been sourced from the Cafe Femenino program, to help fund a grant for the construction of a water reservoir, in a coffee community affected by poverty.
Learn more at cafefemenino.com.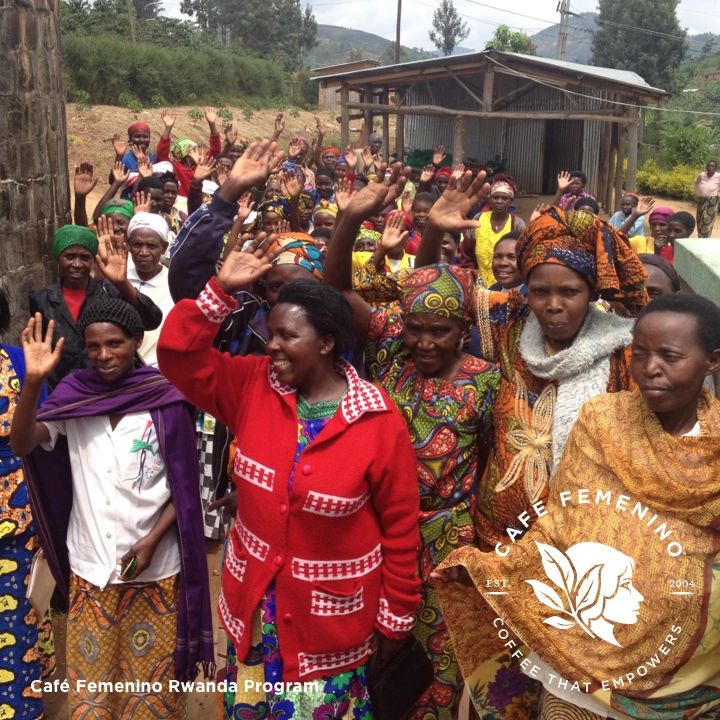 Start your day with the organic coffee that gives women coffee farmers across the world the credit they deserve, and the voice they need, to fight for themselves, their families, and their communities!